Basement Waterproofing, Crawl Space & Foundation Repair in Southern Massachusetts and Rhode Island

Testimonials from Our Valued Customers
"The crew was professional, careful and quality oriented. They cleaned up the best we've seen...
Read More
Michael. - Charlestown, RI

View All of Our Testimonials
Dry Zone Basement Systems provides quality basement waterproofing, crawl space repair, foundation repair, and basement finishing to Southern Massachusetts and the entire state of Rhode Island.
We are an authorized Basement Systems dealer with access to the Basement Systems' patented products.
No matter how large, or small your problem may seem, Dry Zone Basement Systems has the experience and state-of-the-art equipment to provide you with a permanent solution.
Services We Offer:
Wet Basement Waterproofing
Dry Zone Basement Systems is the authorized Basement Systems dealer in Eastern Mass and Rhode Island. We offer award-winning basement waterproofing solutions with lifetime transferable warranties. All of our basement waterproofing products are sold and installed by our certified waterproofing professionals — we do not subcontract our work.
Foundation Repair
We are the the authorized Foundation Supportworks Dealer in Eastern Mass and Rhode Island and offer foundation repair solutions. If you have bowling walls, a sagging crawl space, a tilting chimney, or any other foundation problem, we have a solution. Not sure whether you have a basement or foundation problem? Just let us know and we'll come take a look at your home.
Crawl Space Vapor Barrier
We offer the CleanSpace System to solve you damp, musty or moldy crawl space problems. This will save energy, prevent mold and help you gain storage space.
Basement Finishing
Dry Zone Basement Systems offers basement finishing solutions. Their products include waterproof flooring, insulated walls, no-sag ceiling tiles, crown molding, and more!
Our Waterproofing and Foundation Repair Service Area in MA and RI
We service the following cities in Massachusetts: Chatham, Southern Boston, Brockton, New Bedford, Falmouth, Framingham, Fall River, Quincy, Brookline, Weymouth, Taunton, Plymouth, Attleboro, Braintree, Barnstable Town, Randolph, Norwood, Franklin, Milton, Dedham, Needham, Wellesley, Abington, South Yarmouth, Somerset, North Attleborough Center and surrounding areas.
In Rhode Island we offer services in Providence, Warwick, Pawtucket, Cranston, West Warwick, Newport, East Providence, North Providence, Woonsocket, Barrington, Newport East, Central Falls, Valley Falls, Westerly, Kingston, and surrounding areas.
Basement Financing Available Throughout Framingham, Providence, Boston and Other Nearby Areas
Dry Zone Basement Systems now offers financing, six months same as cash with approved credit. Ask your System Design Specialist during your free estimate for details.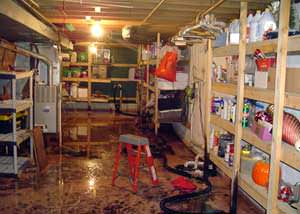 Why Fix Your Basement?
If it's worth owning a home that has a wet basement, then it's certainly worth fixing it!
A basement represents an entire floor of your home. This floor has potential for valuable storage space, or can be remodeled to add an extra floor of living space. Waterproofing your basement will help you control mold, eliminate musty odors, and will help you to preserve your home.
If you are ever planning on selling your home, which many of us will do, you will want your basement to be dry and clean. You wouldn't buy a home with a wet basement problem, right? If your basement is not dry, the house will either need to be discounted by 10-20%, or it may not sell at all!
About Our Waterproofing Network
As a certified Basement Systems Dealer, we are active members of a network of more than 300 like-minded professionals operating throughout North America and Europe.
We've been working together since 1987 to bring the industry's best practices and most innovative products to homeowners throughout our service area. Collectively, our products and services have been used to successfully waterproof hundreds of thousands of basements all over the world.
Being a Basement Systems Dealer means that we've completed a rigorous training series at their International Headquarters and have successfully completed certification tests in the areas of installation, system service, waterproofing system design, and customer service.
A Written, Transferable Warranty
At Dry Zone Basement Systems your system installation includes a written warranty -- one that's measured in decades, not years! This warrenty is also fully transferable, should you ever choose to sell your home. This provides an excellent edge for you when deciding on a closing cost!
Fast, Professional Installations in Boston, Providence, Framingham and Surrounding Areas

At Dry Zone Basement Systems, our installation crews specialize in repairing and upgrading below-grade spaces -- it's what we do every day!
Special care is taken by our crews to minimize dust and debris during the installation process. Any debris created during the installation is removed by us as we install your system. We want to leave your space looking as clean as we can!
We pride ourselves on our fast, professional installations. In most cases, a complete installation of our warranted systems can be completed in one, or two days.
Looking for a price? Get a no cost, no obligation free estimate.